China based cultivated meat company Jimi Biotech (Jimi) has recently completed an angel round of 20 million RMB led by Plum Ventures and Fanqie Capital, and other investors include Green Leaf Ventures and Joyvio Capital. This round of financing will be mainly used for personnel recruitment and R&D. Jimi's seed round was invested by Chen Qi, the founder of NYSE listed company Mogujie (NYSE:MOGU).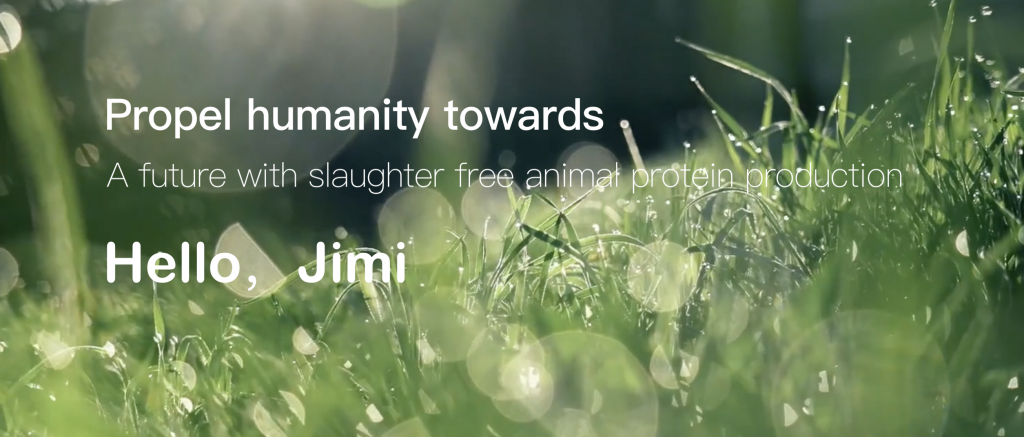 Zhehou Cao, the founder of Jimi, said that all the investors share the value and goals of Jimi and will bring unique resources to the company: "Plum Ventures' investment focus has always included both consumer goods and cutting-edge technology, and cultivated meat is at the intersection of the two; Fanqie Capital has a great portfolio of food and beverage companies, as well as extensive supply chain investment in the food sector, which will help us better enter the market in the future; Green Leaf Ventures has always focused on ESG, which is exactly what we are seeking for in terms of social welfare. Joyvio Capital a firm believer in cultivated meat, and is committed to continued investment in the field."
Jimi was established in August 2021, dedicated to the development of cultivated meat, and is currently located in Hangzhou. Jimi Biotech hopes to create new forms of meat through new technology. Jimi's goal is to reduce public health, food safety, environmental pollution and animal welfare problems caused by industrial animal farming, and propel human beings to a future with sustainable and slaughter-free protein production chain. In December 2021, Jimi released the first ever cultivated beef in China.
During 2022, Jimi has achieved significant progress in the R&D of cultivated meat. Jimi has successfully developed not only serum free, but also animal-component free culture media, which works nearly as well or even better than fetal bovine serum (FBS). Jimi has also lowered the media cost for more than 20 times to around 100 RMB per liter. In addition, Jimi has developed a media recycling system, where some microorganisms are processed and used to replace expensive media components, while waste media can be recycled to culture these microorganisms.
In terms of cell line development, the bovine myoblasts developed can passage for 50 generations whilst maintaining differentiation potential. Jimi has also obtained very positive results from a feeder cell system, where other mammalian cells are cultivated to help lower the production cost of target cells. Significant progress has also been made for scaffold, where the nutritious and food-compatible scaffold developed can be applied to large-scale production at a price of 5 RMB/kg.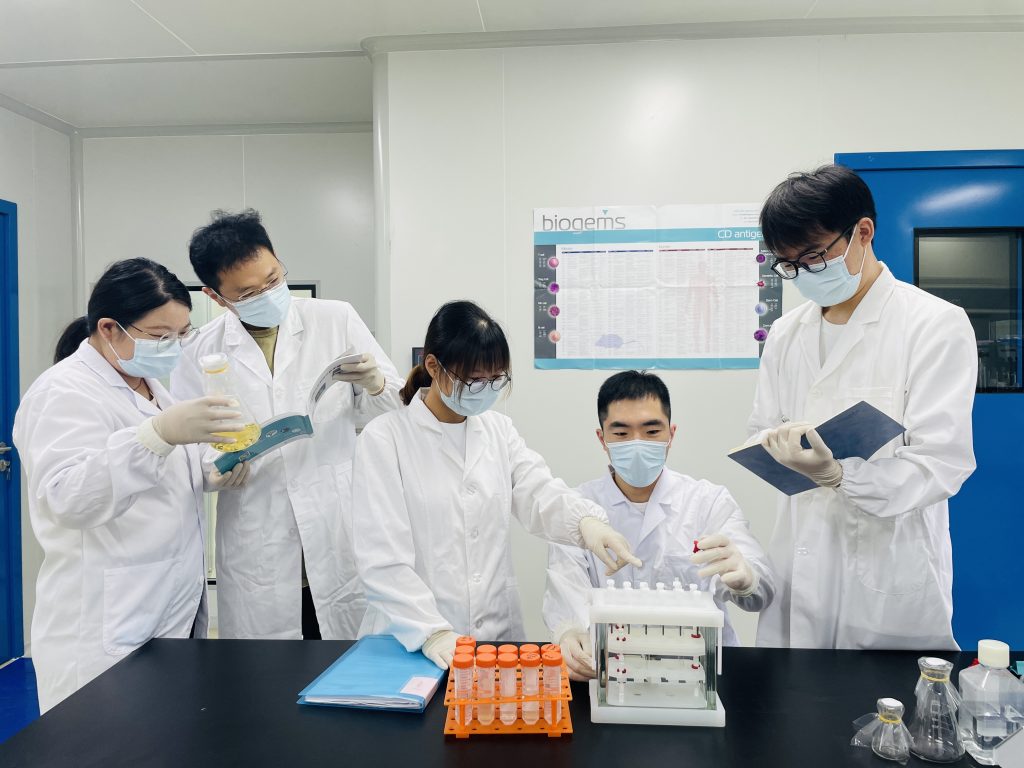 Cao said that one way of thinking about how to reduce costs is to better simulate nature to achieve the growth of meat. However, perfectly replacing slaughtered meat will not happen overnight. In the early stage of cultivated meat, other than technology and engineering progress, Cao believes that we also need to "think more about the products". "Creating a new form of meat" makes cultivated meat not just a substitute, but a brand-new category different from existing market products.
Cao believes that the entire industry needs to work together to let consumers know what cultivated meat is, including the production process, the benefits, and the value behind it. Nevertheless, Cao points out that "to fully convince consumers, we ultimately need to have an outstanding product."
Cao studied aeronautical engineering at Imperial College, UK. He dropped out of school while studying for a doctorate in neuroscience at the University of Edinburgh, and returned to China to embark on the road of entrepreneurship. In 2018, he co-founded Hangzhou YS Biotechnology Co Ltd., a stem cell and regenerative medicine research company, which has developed world-leading stem cell drugs and built a world-class stem cell technology platform. In August 2021, he founded Jimi Biotech.
Jimi's team comes from many different backgrounds such as cell biology, microbiology, food material science and computer science, which brings an interdisciplinary perspective to the company. According to Mr. Cao, "Cultivated meat requires expertise from many fields, so it is crucial for the team to have innovative thinking and multi-disciplinary discussions".
Shichun Wu, the founding partner of Plum Ventures, said: "In the fast moving cultivated meat industry, we highly value Jimi's in-depth and unique thinking on the technical path and future product forms of cultivated meat. Jimi has established its leadership position in cultivated meat technologies, and with its strong capabilities in both R&D and commercialization, we believe that Jimi will become a unicorn company in cultivated meat in the future. Plum Ventures hopes to leverage its resources to help Jimi achieve this great cause!"
Yong Qing , the founder of Fanqie Capital, which focuses on food sector investment, said: "The Jimi Biotech team has strong backgrounds in both engineering and biology, as well as a solid technology progress. Its strategy focuses on independent research and development, and is not in a hurry to launch products in the short term. It is an excellent early entrepreneurial team. Fanqie Capital is optimistic about the cultivated meat market in the long run, and also believes in the ability of Jimi Biotech to become a market leader. In the future, Fanqie will bring its own resources in the food sector to continue to empower Jimi."
Jimi's plan includes a mini plant next year, a pilot scale production in 2025, and an industrialized production in around 2027. In terms of cost, Mr. Cao said, "Our goal is 100 RMB/kg in 2027. It's challenging but we must reach it so that cultivated meat will be accepted by more consumers." Some other shorter term goals this year for Jimi include producing a prototype that is 100% animal cell, and further decreasing the cost of media to around 20 RMB per liter.
On the regulation side, cultivated meat as an industry is becoming more important to Chinese regulators. In the 14th five year plan of the National Development and Reform Commission, alternative protein is highlighted, in an effort to upgrade the Chinese food industry and reduce the environmental impact brought by traditional animal farming. In the 14th five year plan of Ministry of Agriculture and Rural Affairs, cultivated meat is specifically mentioned as part of future food production.
Cao believes that the news that Upside Foods has obtained FDA GRAS status will speed up the progress of the entire industry, and dispel concerns of some investors. "I think the rapid growth of the industry is about to begin. Although cultivated meat is still some time away from consumers, entrepreneurs and investment institutions should think about it with a more forward-looking perspective."
Finally, Cao hopes that more people will join this industry, "This is a very interesting change that humans make for themselves and the earth."